So, the other day I had all the fixin's for Split-Pea & Ham soup and thought....Why not!

No specific measurements here folks, as I just kinda added what I felt was needed. But Ta-Da!!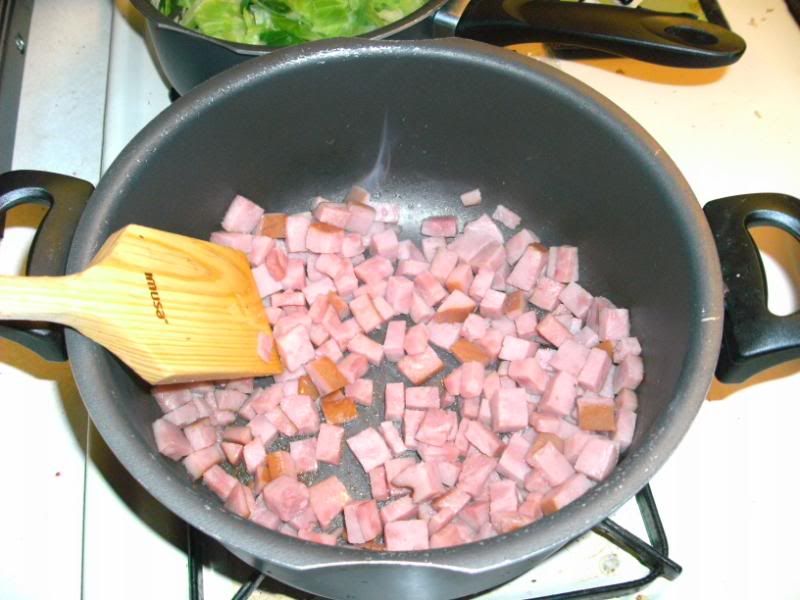 1) Cubed some precooked ham and got them nice and browned up.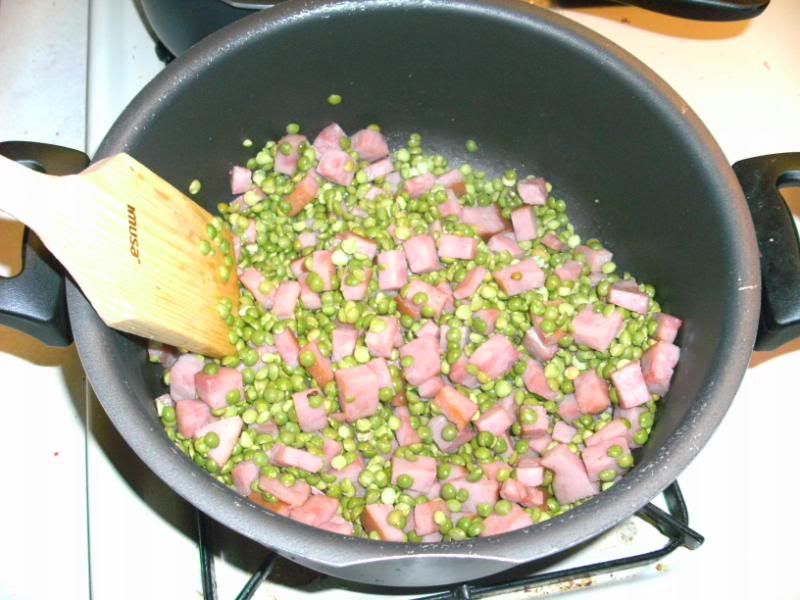 2) Then added about a cup, maybe cup and half, of dried split peas and toasted them up a bit.



3) Get your Chicken Broth ready! I started with one box, but eventually added another half box when my soup started to thicken up too much.



4) of course next step is to add broth to peas and ham!
(At this point I also added in some pre-cooked cubed potatoes, I actually used canned potatoes cause it was all I had on hand, but they worked really good)

5) Occasionally stir while everything simmers on low for about an hour to hour and half, depended on you like your peas cooked. You can also add salt and pepper to taste.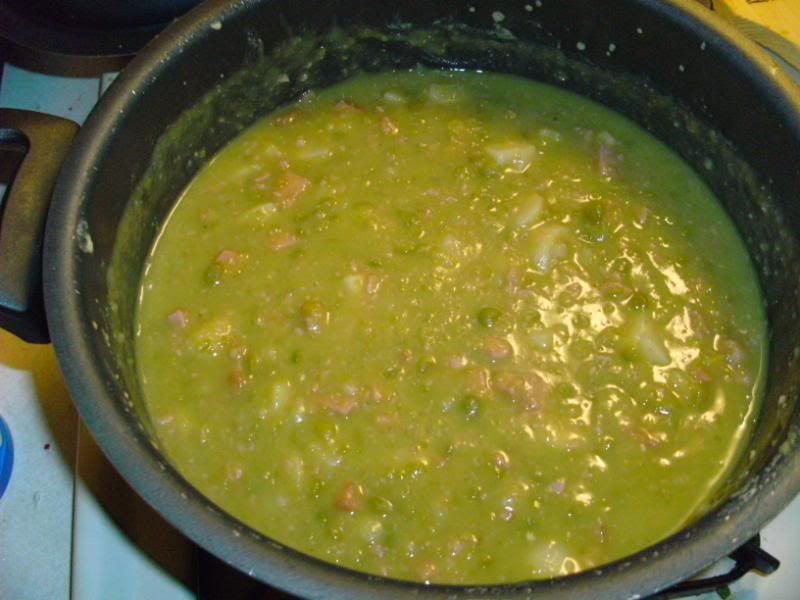 6) To give your pea soup a more creamy texture you can blend half or all of it. I used my immersion blender and gave it a few good pulses. Making sure to leave some chunky goodness! (doesn't that sound yummy XD)

And finally...serve up the only dish that looks this bad, but tastes sooooo good! LOL